Drawing
Multimedia drawing tools for everybody!
We care about getting you quality graphite & charcoal materials that meet the requirements of professional artists. Wether you're looking for larger mark making tools or small detailed tools for precise interventions we'd like to think we have something for you.

Although both Graphite and Charcoal are have a carbon base, they do have quite distinct differences. One of their most noticeable differences is their finish. While charcoal gives a rich, matte black finish, graphite will always remain slightly reflective and metallic. Their texture varies dramatically, depending on the type of tool you are using. Typically charcoal is much more dusty, crumbly and scratchy in some cases. The application of graphite is a lot smoother – a quality which makes it more appealing to beginners.
Graphite Pencils
What makes a good pencil for writing, drawing or sketching? You may not end up using the same for all practices in your life. That's why we aim to have different degrees of hardness, making it easy for you to find your ideal pencil for all technical and artistic applications.
More graphite will mean your pencil is softer and more black. More clay means that your pencil will be hard and lighter in colour.
Here are a few of our favourites here at the Art Shack.
Faber-Castell 9000 are a firm favourite with artists and illustrators. Its lead is fully bonded with the wood surround and is therefore particularly break-resistant.
Tombow Mono are extra-refined, with high-density graphite that sharpens evenly without the worry of the lead breaking. 
Blackwing Pencils, iconic pencils, high-quality graphite that rarely breaks, incense-cedar wood that sharpens easily, and distinctive flat ferrule and replaceable rectangular erasers that work.
Matte Graphite, Yep That's Right.
Softer and darker than the rest, if you're tired of that reflective and metallic finish, but not fond of charcoal, try new graphite pencils that provide a glare-free result.
Pitt Graphite Matte Pencils provide an ultra-matte graphite laydown for reduced reflection on paper. A newer line of graphite, introduced 10B, 12B, and 14B degrees of lead to the Faber-Castell PITT collection. The 14B matte graphite is the first of its kind. 
Kimberly 9XXB Crayon are a specially formulated premium graphite drawing pencil. Extra soft, extra smooth, extra extra black matte graphite. Capable of achieving velvety charcoal like blacks, without being too scratchy and completely glare-free.
Nero Mega Soft Oil Based are excellent for combining with charcoal and pastel. Use them to add highlights, smudge with darker tones to lighten or add dense black detailing. Beautiful effects can also be created when working on a dark, textured surface. The oil pencil creates a stroke that is water resistant.
Bigger is Better
Sticks of solid graphite, when smaller tools aren't quite cutting it, or for larger scale projects and fun new ways to apply graphite, these make a great addition to your drawing arsenal.
Jumbo 9000 Graphite Pencils, the same formulated graphite as the smaller 9000 series, but with a bigger lead and wooden casing. The Castell 9000 Jumbo is available in 5 soft degrees: HB, 2B, 4B, 6B, and 8B.
Pitt Graphite Pure Pencils are made of finely milled graphite for smooth laydown. They blend easily and are suitable for expressive shading of large areas. Pitt Graphite Pure Pencils are available in 4 degrees of hardness: HB, 3B, 6B, and 9B.
Pitt Graphite Crayons are great for very large sketches, large-scale work and frottage techniques thanks to their rich intense graphite laydown. Graphite Crayons are available in 4 degrees of hardness: 2B, 4B, 6B, and 9B.
Lyra Crayons are soft velvety graphite crayons made in Germany. They're great for large scale drawings! Very solid measuring 4-1/2-Inch long by 1/2-Inch thick.
Art Graf Water Soluble Graphite Sticks contain blended graphite and binders allowing the sticks to be used dry for drawing. They can be used dry or wet and allow artists to achieve a wide range of washes from the deep blacks to more subtle, transparent grays.
Art Graf Water Soluble Graphite Chunk XL, handmade graphite stick intended for large-scale projects. It contains blended graphite and binders allowing it to be used dry or wet.
Watersoluble Solutions
Graphite can be blended with water to some extent, but these pencils are fully water-soluble. You can apply these as you would traditional graphite, but with the addition of water you'll see your lines transform into rich washes.
Graphite Aquarelle pencils are water-soluble pencils ideal for preliminary sketches for watercolor drawings and for complete watercolor techniques in graphite. Graphite Aquarelle is available in 5 degrees of hardness: HB, 2B, 4B, 6B, and 8B.
Graphite Aquarell and Cretacolor AquaGraph are water-soluble, artist quality graphite pencils in HB grade with colour accents. Produces an endless array of soft hues. Use white on dark surfaces to add highlights. Graphite Aquarell are water-soluble graphite pencils in different grades that add shade and intensity.
Stabilo All is a water-soluble pencil that will mark clearly, densely and legibly on any surface including acetate, paper, glass, metal, photo and film. Wipes off with a damp cloth on smooth surfaces and erases on paper.
Mechanical and Clutch pencils are plastic and/or metal barrels into which you insert a graphite lead. You feed through the leads to the tip of the pencil by repeatedly pressing the button at the top of the barrel.
Leuchthurm mechanical pencils offered in a 0.5mm, this elegant mechanism is made in Germany: When the twistable head is turned, the chuck opens at the tip and the graphite is pushed forward at the same time.
Orenz mechanical pencils the smallest mechanical pencil we have to offer, measuring only 0.2mm. It features a Anti-breaking lead system with guide pipe that protects the entire length of the lead and enables you to write without extending the lead out of the guide pipe
Graphgear mechanical pencils, the 500 series has a metallic mesh grip on a slim, beveled barrel with a 4mm fixed sleeve. Available in 0.3, 0.5, 0.7 and 0.9, these pencil are great for writing, drawing and drafting.  
2mm Mechanical Lead Holders are an innovative tool that allows you to draw with the feel of a wooden pencil without the hassle of sharpening or the inevitable downgrade to a stubby, hard-to-use nub. Lead pointer is conveniently concealed within the removable barrel end.
Clutch Pencils work similarly to Mechanical Pencils, but their leads are much thicker. When you press the top of a clutch pencil it releases the lead so it is free to move inside the barrel.
You could use a pestle and mortar to grind graphite into powder, or collect the sharpenings. However, if you appreciate the convenience of a finely ground powder that can be applied directly to the page with all manner of tools – brush, stomp, cloth or even your fingers – creating soft, controllable tones that can be easily erased, check these out.
Charcoal Pencils 
Are you trying to move away from rigid drawing tactics? Try charcoal, it's generally used for looser, expressive, almost 'painterly' looking drawings. Charcoal is easy to blend and can appear softer on the paper. 
       Artist: Kate Zambrano
Faber-Castell Pitt Compressed Charcoal Pencil are one of the blackest drawing material that can be produced; very deep, intense black. The oil-free pencils are produced from a mixture of soot and clay.
Faber-Castell Pitt Natural Charcoal Pencil has a slightly greyish-blue shade that glides softly across the paper, rubs and smudges easily, and can be erased without difficulty and repeatedly overlaid.
Generals Charcoal Pencil. Artist quality charcoal pencils, hand crafted with an extra-smooth, intense rich black drawing formula. Available in four degrees: 2B, 4B, 6B, and also white. Made with Incense Cedar wood in the USA.
Generals PRIMO Euro Blend charcoal were created especially for artists seeking an intense, creamy, smooth charcoal. They can be used alone or in combination with other charcoal, pastel or mixed media.
Vine & 

Compressed 

Charcoal

Marks made by charcoal sticks appear soft and can range in darkness and erasability, depending on whether you have vine charcoal or compressed charcoal. Generally, vine charcoal is easier to lift from paper with erasers, this is due to the large particle size and lack of binder.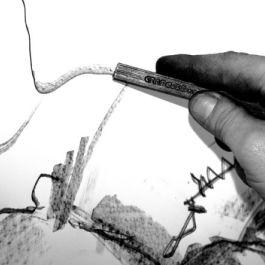 Generals Compressed Charcoal are made in the USA, these compressed charcoal sticks are versatile tools for artists of all levels. Each stick can be used as is or sharpened using a sandpaper paddle. Available in 3 grades: 2B (Hard), 4B (Medium), 6B (Soft).
Faber-Castell Pitt Pressed Charcoal sticks are oil-free and produced from a mixture of soot and clay. Their round shape make for a more resilient format that glide softly over paper without scratching or breaking. 
Faber-Castell Natural Willow Charcoal are the oldest sketching and drawing material in the world. The greyish-blue shade glides softly across the paper, rubs and smudges easily, and can be erased without difficulty and repeatedly overlaid. Their blueish hue has always held a fascination, even with the old masters. 
Art Alternatives Vine & Willow Charcoal, velvety, smooth charcoal, achieve smokey grays and blacks for soft charcoal drawings and layouts. Blend the charcoal with a smudging stomp, a soft cloth or your finger.
Art Pencils and Other Hybrids
We're probably forgetting a few, but here are some products that we couldn't let slip through the cracks. These are formulated differently than our traditional pencils and have different properties that may appeal to you.
Conté à Paris Sketching Crayons and Pencils. Unlike charcoal, they are very soft to apply and made from natural pigments (iron oxides, carbon black, titanium dioxide), clay (kaolin) and a binder (cellulose ether). They really pop if you're working with toned surfaces or simply looking to add values and highlights to your drawings. 
Faber Castell Oil Based Pencil are smudge proof, water resistant and oil based. Use for fine details, outlines and contours.
Sharpie China Marker (Oil Based) A soft, crayon-like pencil-style marker designed to mark on both porous and non-porous surfaces such as glass or ceramics. 
Nero Mega Soft Oil Based are excellent for combining with charcoal and pastel. Use them to add highlights, smudge with darker tones to lighten or add dense black detailing. Beautiful effects can also be created when working on a dark, textured surface. The oil pencil creates a stroke that is water resistant. 
Cretacolor Quattro Multicolor Pencil is a favorite among children and adults, the Quattro Pencil is water-soluble and has an extra thick 5.8mm four-color lead that ensures a random color in every stroke. 
Sharpeners - Regular and Coloured Pencil Sharpeners, Long Point & Multi-function sharpeners, Desktop Self-Feeding Mechanism and etc. 
Pencil Extenders - A useful tool if you plan on using your pencils all the way to a tiny nub, check out this category to find the tool that will match you and your personality. 
Eraser Shield - In need of some precision? A necessary tool for drafting or for other tedious tiny details.
Paper Blending Stomps - Save yourself some frustration and get some paper stomps to help you achieve blending and smudging without getting your fingers dirty.
Chamois can be used by artists as a blending tool when working with charcoal or pastel. The leather blends dry media more softly and cleanly than your fingers, which can leave undesired smudges.
Sandpaper Paddle  - Excellent for sharpening and achieving many different points and angles on charcoal sticks, pastels and crayons. Can also be useful for cleaning up blending stomps & tortillons. 
Utility Knives - When pencil sharpeners aren't quite cuttin' it. Here are some of the options that will leave the end of your instruments sharp.
Prismacolor Premier colored pencils are a true art medium with thick, soft leads containing brilliant permanent pigment which are smooth, water resistant and lightfast.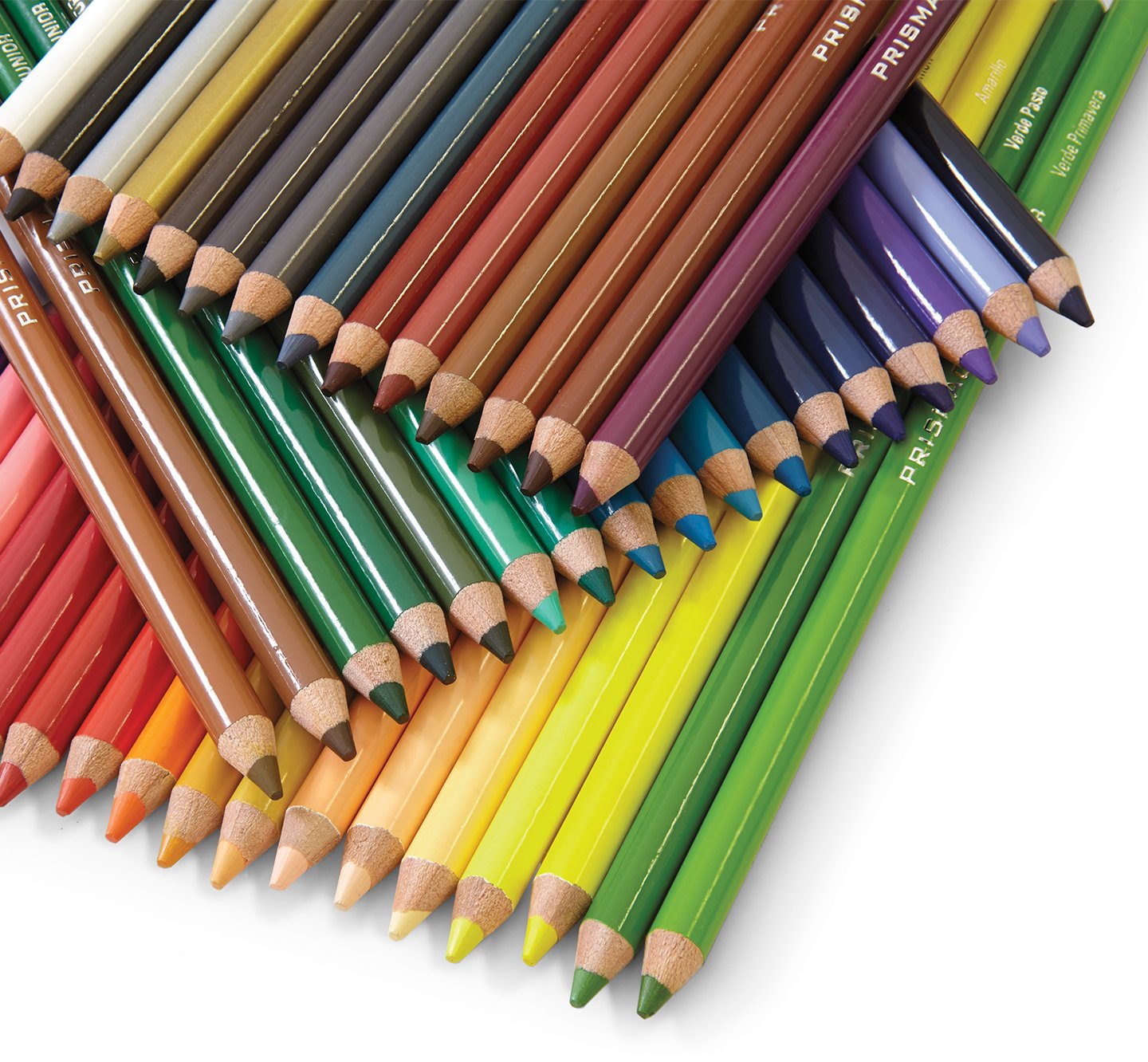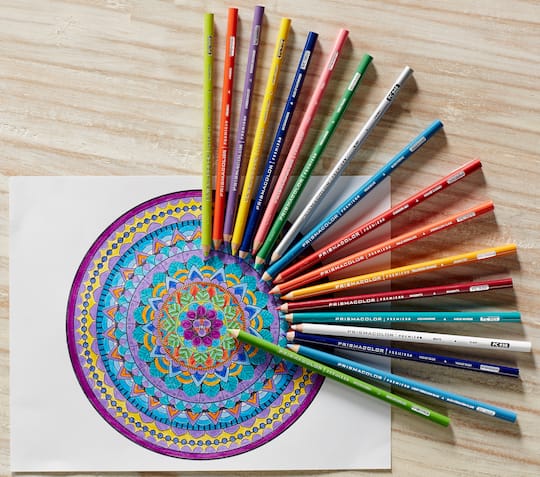 Prismacolor Premier Pencil Sets 
The high quality standards of the Polychromos coloured pencils shine through, whether they are used for graphics, artistic free style or for the exact rendition of plans.
Faber-Castell Polychromos Pencil Sets
Albrecht Dürer artists' watercolour pencils provide artists with great versatility of expression when drawing, shading and painting in watercolours. Depending on the paper being used, the pigments can be completely dissolved, and will then behave in the same way as classic watercolour paints.
Faber-Castell Albrecht Dürer Watercolor Pencil Sets
Faber-Castell Albrecht Dürer Watercolor Pencils
Outstanding watercolor properties make it ideal for painting with. The highly pigmented, lead is not prone to breakage. It exhibits high luminosity and color intensity even on dark papers. It can also write on smooth surfaces like glass.
Stabilo Woody Pencil Sets - A favourite amongst kids and adults, each Woody pencil sets include a convenient sharpener. Available in sets of 6,10 and 18 pencils.
Stabilo Woody DUO Pencil Sets - Woody 3-in-1 Duo features two coloured lead with unique color combinations.
Stabilo Woody Pencils - This chunky pencil functions as a coloured pencil, watercolour and wax crayon in one. Perfect for numerous techniques and endless imagination, the extra-thick, 10mm lead provides soft, rich strokes.
Erasable Coloured Pencils
Erasable coloured pencils aren't made of graphite. They're waxier and don't smudge at all. You can draw beautiful lines of motion – this is why a lot of animators and artists prefer drawing their rough sketches in red/blue pencil.
Blackwing Red & Blue Pencils - Our Blackwing Red pencil features a vivid red core that's perfect for marking, editing, and sketching. The Blue pencil, won't show up in scans or photocopies. They both feature a gold ferrule, white imprint and eraser. Each set contains 4 pencils.
CLEARANCE Col-Erase Pencils - Work and rework with these coloured pencils! Col-Erase feature a special lead formula that erases effortlessly. 
Pastel Pencils
Like charcoals, pastel is dry and dusty, but can also be applied using water. You can use their intensive colour and coverage in many ways to blend and create soft pastel tones even on dark backgrounds.
General's Pastel Pencil Set - These pencils are blendable, and acid and oil free. Great for pastel drawing as well as scrapbooking and multi-media projects, they are made with genuine Incense Cedar wood.
Stabilo Carbothello Pencil Set - Can also be applied using water. Its dry, powdery line can be blended with the fingertip to create various shades and effects. It can also be dry blended with another color.
Faber-Castell Pitt Pastel Pencils contain a high level of pigment, but are wax and oil free, and are perfectly suited for fine details in pastels.
Made by combining dry pigments with binders and setting the formula into sticks, chalk pastels' color stain easily, if you're not careful, you can easily erase or smudge your work.
Cretacolor Chalk Pastels & Sets - These unburnt pastel sticks yield a rich color laydown due to the high pigmentation of their colors, which are exceptionally lightfast. The pastels produce a velvet-soft, oil-free stroke.
Faber-Castell Pitt Pastel Crayons are designed for sketching and are harder than conventional pastel crayons. For this reason, the lines do not disappear completely when smudged.
Prismacolor NuPastels Sets feature rich, creamy pigments that allow for easy blending and shading. Perfect for creating illustrations or drawings, these pastels can be sharpened to a fine point for detailed work or dulled for full coverage.
CLEARANCE - Prismacolor Chalk Pastels indvl - Get yours while you can!
Oil pastels are a painting medium that has a stick or crayon form and combines a binder and pigments. As the binder is created with mineral oils and waxes mixed, you get a kind of a bit oily and soft stick.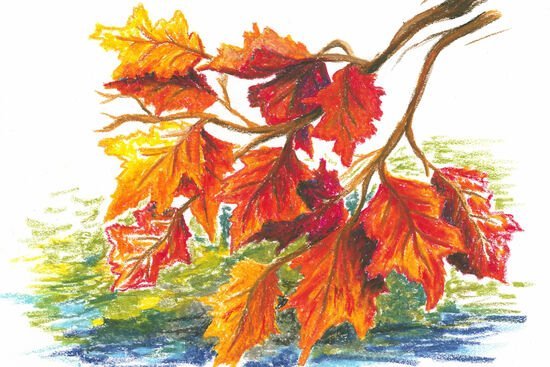 Sakura Cray-Pas Oil Pastels & Sets - Suitable for paper, cardboard, canvas and wood, these pastels are designed for very smooth drawing and a wide range of effects from bold, intense strokes to subtle shading.
Sennelier Oil Pastels possess an extraordinarily high pigment content and a unique unctuousness and creamy texture that allows for a great deal of freedom in pictorial expression.
Fixatives are a solution that will protect your drawings made with pastel, chalk, charcoal or similar dust-based materials from smudging. UV filter contained in fixatives ensure colour lightfastness. This means that the shades of the drawing will not fade with time.
Krylon Workable Fixatif is a rework-able clear finish prevents smudging of soft art materials like pencil and pastel. Acid-Free and Non-Yellowing.
Krylon Multi-Purpose Fixatives provides a permanent, protective clear coating which protects art, crafts and valuables. Available in matte, gloss and satin finishes.
Lascaux Fixativ is a transparent, pure, thermoplastic, acrylic resin fixative whose high quality has been tried and tested.
Sennelier Latour Pastel Spray Fixatif is specially formulated fixative for protecting soft pastel drawings. It creates a totally transparent and matt film. Ideal for layering with soft pastels or protecting finished work.