Surfaces for painting
From canvas to wood panel, or pads to large sheets of paper we've got you covered.
The all around go-to choice for most painters will often be canvas. Whether cotton or linen, canvas possesses numerous advantages compared to traditional painting supports, it permits larger formats than wooden panels, it is less costly, it is lighter and can be rolled up, making it easier to transport. Most store-bought surfaces are pre-primed with gesso, ready to apply paint from the moment you get in the studio. We sell both primed and unprimed canvas in pre-stretched formats and by the yard as well.
Gotrick Cotton Canvases - Stretched canvases- pre-primed for you convenience. Built with a 7 oz 100% cotton canvas - Double-primed with gesso for a finished weight of 15 oz - Suitable for oil, acrylic paints and mixed media applications - Back Stapled.
Cotton Canvas Rolls (sold by the foot) in both raw and primed surfaces. Available in different widths and weights for all your different painting applications.
Wood is stronger and more durable than the fabric of canvas or linen. Contemporary painting techniques such as pouring paint and gluing collage-style are much easier with a sturdy level surface such as wood. The panels that we carry are, for the most part, unprimed, so we recommend applying gesso to help seal the wood and promote adhesion to the substrate.
Canvas pads or canvas paper, have a texture resembling linen or cotton canvas and are treated with gesso or another barrier material to help it absorb paints evenly. A great material for beginners and for professional artists creating studies or paint sketches. 

 
With so many different watercolor papers available today, it's difficult to find a paper that works for your work. As watercolor paints are semi-translucent, papers play a key role in the finished work of art. The paper's brightness and texture are just as critical as the choice in pigments. Papers most suitable to this water-based medium accept a watercolor wash evenly with reproducible results. We always recommend testing different papers to discover what works and doesn't work for you. Look out for some of these key factors. 
SIZING
The key ingredient that that makes a high-quality watercolor paper stand out as exceptional is the sizing - the invisible material used in the paper-making process to make the paper more resistant to water.  The sizing enables the washing out of color and reworking the same area, which is key for a watercolor paper.  Substantial sizing also prevents the fibers from buckling.  
SURFACES
There are a variety of surfaces for different watercolor applications, but for the most part watercolor papers are classified as:
Hot Press (HP) exhibiting a smooth surface, which is perfect for fine detailed images.
Cold Press (CP) having a more textured surface.
Rough (R), as the name implies, a highly textured surface.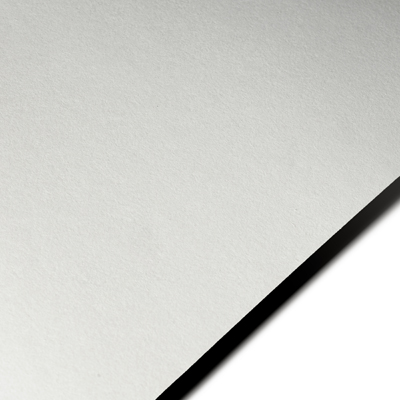 .     
.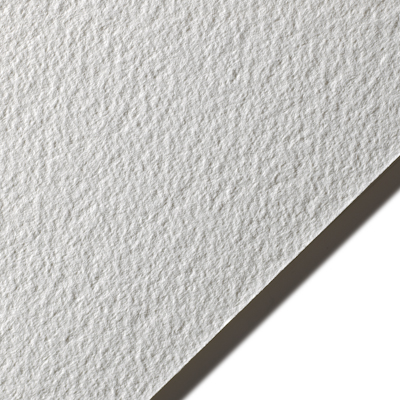 Cold Press                                    Hot Press                                    Rough
WEIGHT
Most watercolor papers come in three different weights- 90lb., 140lb., and 300lb.
90lb sheet is better for drawing techniques but not ideal for heavy watercolor.
140lb is most commonly used, but may buckle without stretching.  
300lb could withstand more water and is better when using a heavy wash or soaking the sheet. This paper will be more expensive.  
JAPANESE PAPERS...